Treats Hyper-pigmentation, blemishes, acne scars, uneven skin tone
Regardless of your skin color, uneven skin tone and hyper-pigmentation are common problems that can affect anyone. In addition, problems such as spots and acne create blemished, scarred and unattractive skin.
To maintain and enhance the results from your skin peel, and to keep your skin looking young and beautiful, the Aftercare Beauty Kit is recommended for use on your new skin.
Whether you need to address problems such as acne scars, blackheads, hyper-pigmentation, age spots, sun damage or simply want to rejuvenate and revitalise your skin these are the products for you. 
Contains:

Deep Purifying Cleanser

Glycolic Facial Gel

Citrus Day Moisturizer

Papaya Enzyme Masque

Matrix Booster.

 
INGREDIENTS
HOW TO USE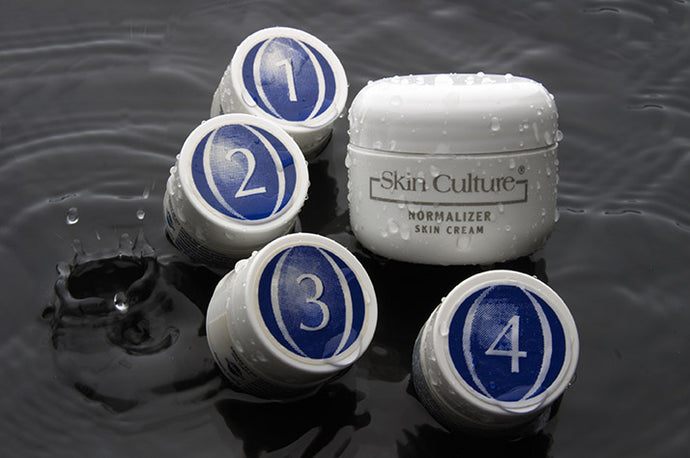 SKIN CULTURE PEELS
For all Skin Colors and Skin Types
Removes Rough, Thickened Skin
Firms, Smooths, Softens and Restores
Renews Natural Tone and Texture
Over a million users since 1937
EFFECTIVELY TREATS:
Acne Scars, Uneven Skin Tone
Fine Lines, Wrinkles
Spots, Pimples
Age Spots, Sun Damage
Hyperpigmentation, Blemishes
Shop Skin Peels