Re-textures, rejuvenates and smooths the surface of the skin
Contains a special active Papaya Enzyme to re-texture and smooth the surface of the skin. Beeswax and Avocado Oil moisturise and hydrate while Tapioca Starch and Kaolin Clay tighten the surface of the skin to clarify and condition.
Extracts of Pumpkin Seed and Comfrey have clarifying and healing properties while Japanese Green Tea acts as an anti-oxidant to reduce redness and irritation.
Gentle enough to be used two to three times a week.  For all skin types.
INGREDIENTS

Tapioca Starch – Has tightening and toning properties.

Kaolin Refined Clay – Excellent absorbent, tightening and toning properties.

Avocado (Persea Gratissima) Oil – Rich in Vitamins B2, D, A, E, & K.

Papain Carbomer Conjugate – A special active linked papain from the papaya fruit. This papain stays active in a crème based product unlike the powder versions on the market.

Camellia Oleifera Extract (Japanese Green Tea) – helps to reduce skin irritation and redness. This ingredient is also known for its anti-oxidant properties to scavenge free radicals.

Pumpkin Seed Extract – Known for its clarifying and astringent properties.
HOW TO USE

Use one to two times weekly, immediately following thorough cleansing. Apply a thick layer of creamy masque all over the face and neck area; allow to set for 15 to 20 minutes. Avoid the eye area. Finish by rinsing thoroughly.

This masque can also be used as a hand masque. Slight tingling may occur from the Papaya and Pumpkin however redness should not occur. If the sting is too strong, remove masque with cold water.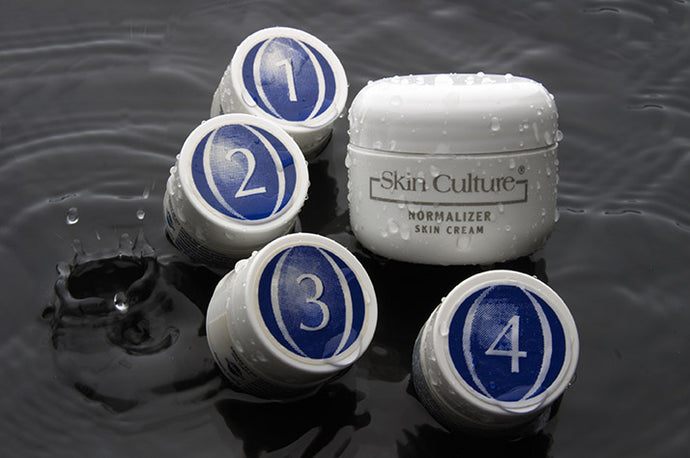 SKIN CULTURE PEELS
For all Skin Colors and Skin Types
Removes Rough, Thickened Skin
Firms, Smooths, Softens and Restores
Renews Natural Tone and Texture
Over a million users since 1937
EFFECTIVELY TREATS:
Acne Scars, Uneven Skin Tone
Fine Lines, Wrinkles
Spots, Pimples
Age Spots, Sun Damage
Hyperpigmentation, Blemishes
Shop Skin Peels