Removes cellular debris and rejuvenates your skin

Glycolic Facial Gel is a nonabrasive exfoliating, oil-free. 8.5% glycolic acid treatment lotion, which works to wake up your skin.
Assists in skin rejuvenation of environmentally and photo damaged skin along with correction of blemished, problematic and acneic skin. Contains Japanese Green Tea, Squalene and Hyaluronic Acid. Suitable for all skin types.
Rejuvenates Skin
Removes cellular debris
Makes skin look healthier
This gentle facial gel improves the appearance of age spots, blemishes, uneven skin tones, sun damaged skin and other complexion irregularities.
Apply all over face and neck area after thoroughly cleansing skin. Avoid eye area.
INGREDIENTS

Glycolic Acid – A natural derived Alpha Hydroxy Acid found in Sugar Cane. Studies have shown Glycolic Acid is an exfoliant that encourage production of collagen and cell turnover.
Vitamin E – Anti-oxidant that protects the skin from free radical damage caused by the environment (UV radiation, chemical pollutants), and certain lifestyle choices (smoking and drinking).

Vitamin A – Studies have shown that Vitamin A increases the skin elasticity, and normalizes dry, parched skin.

Camellia Oleifera Extract – Thea Sinenisis Extract (Japanese Green Tea Extract). This extract helps reduce skin irritation and redness. Japanese Green Tea Extract acts as an effective antioxidant to scavenge free radicals.

Sodium Hyaluronate – Known as an excellent humectant and emollient, which moisturizes, lubricates and soothes the skin.

Squalane – A naturally derived ingredient found in olives has been known to be the closest comparable ingredient to human sebum, providing softness while replacing necessary oils.

Yeast Extract – Has been known to stimulate the skin's immune system cells to work harder. Also known to help in repairing weakened support systems that allow skin to sag and wrinkle.
HOW TO USE

Apply all over the face and neck areas after thoroughly cleansing the skin. Avoid eye area.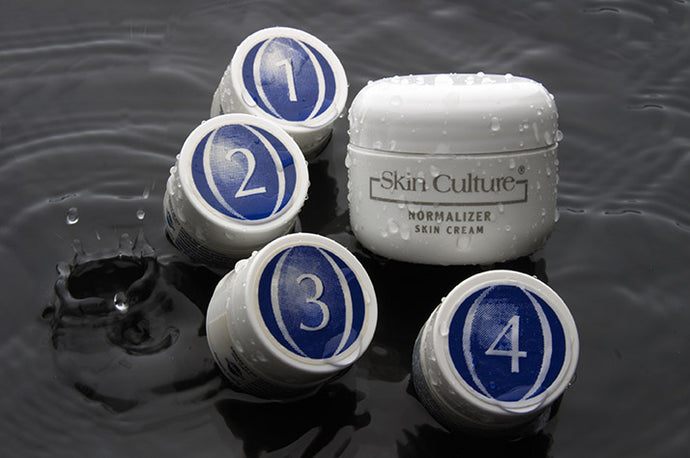 SKIN CULTURE PEELS
For all Skin Colors and Skin Types
Removes Rough, Thickened Skin
Firms, Smooths, Softens and Restores
Renews Natural Tone and Texture
Over a million users since 1937
EFFECTIVELY TREATS:
Acne Scars, Uneven Skin Tone
Fine Lines, Wrinkles
Spots, Pimples
Age Spots, Sun Damage
Hyperpigmentation, Blemishes
Shop Skin Peels